Currently, we can't imagine our reality without computer communications. We can connect it via wires, Bluetooth, Wi-Fi, etc. We connect our PC through Wi-Fi and able to exchange files and multimedia with others in the network, share our laptop internet with other mobiles, pair additional devices via Bluetooth with it, etc.
What is our computer name? Each one has to have own name to be recognizable in this digital world as each person has it too. So we should know how to change our computer name and where it can be found for the most popular types such as
Rename computer name on Mac#
We can change Mac recognizable external name in "System Preferences\Sharing".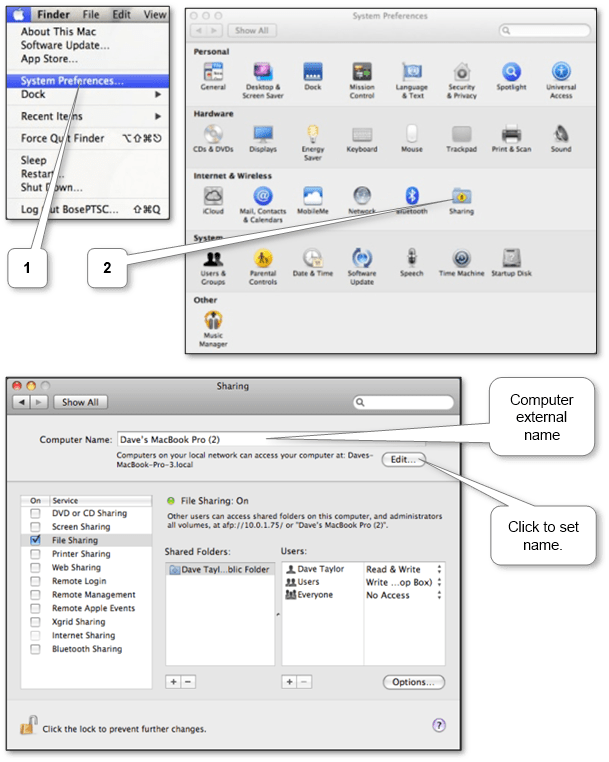 How to change computer name in Windows#
A number of ways to change computer name are as many as versions of Windows:
Windows 10 (Server 2016)#
We can see our PC external name in "Start Menu\Settings\About". Click "Rename PC" to set a recognizable name.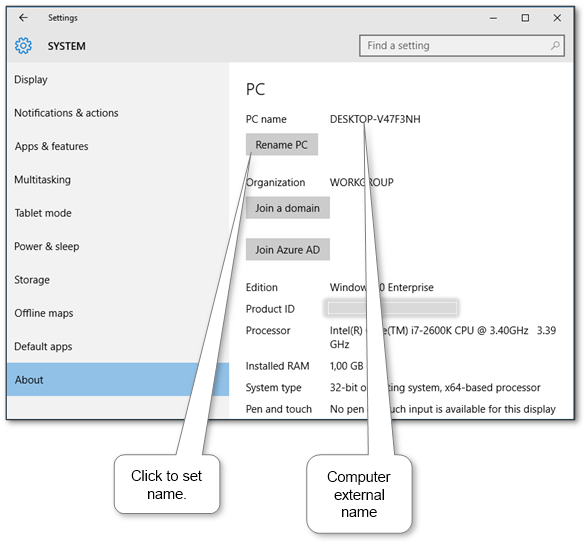 Windows 8\8.1 (Server 2012)#
Check name via open Windows Explorer (press Win+E), right-click on Computer item and choose "Properties" then do as described on the next bullet.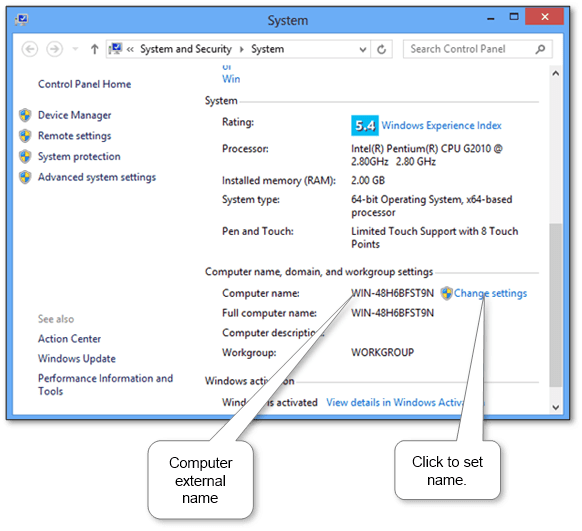 Windows Vista\7 (Server 2008)#
View our system external name under "Start Menu\Control Panel\System and Security\System". Click "Change settings" and in the "Computer Name" tab click "Change" if necessary.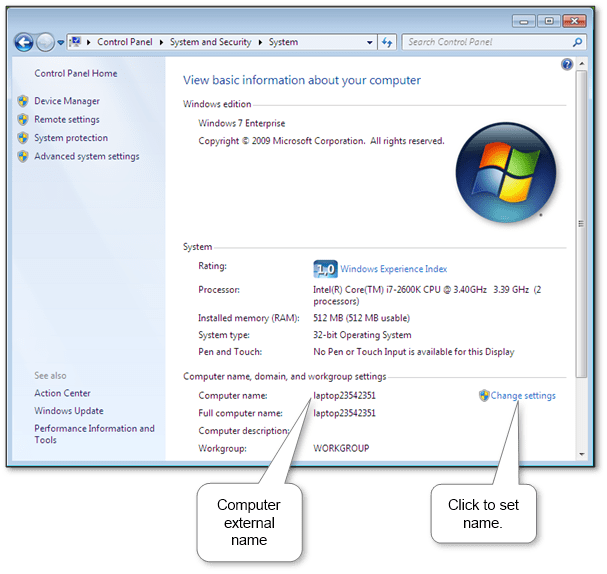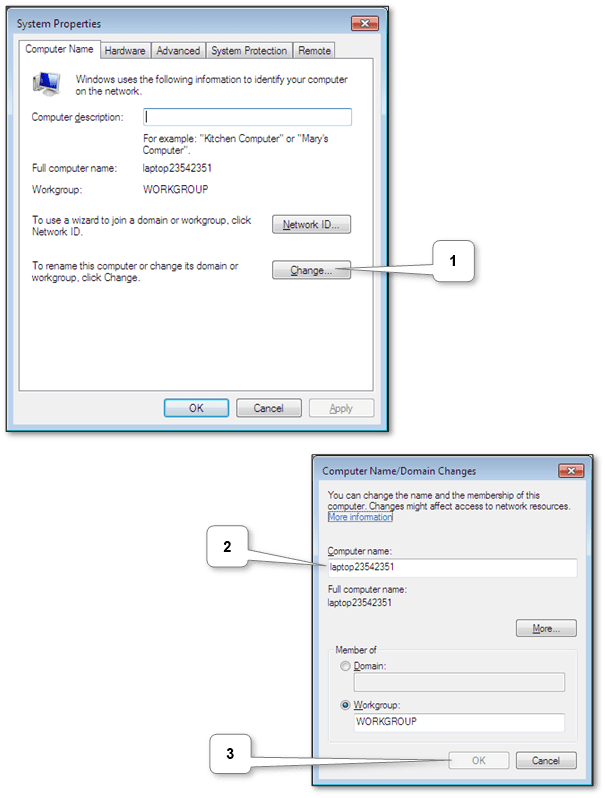 Windows XP (Server 2003)#
We can find the name in "Start Menu\Control Panel\System\Computer Name". Use "Change" to set appropriate name like in case of the Windows 7.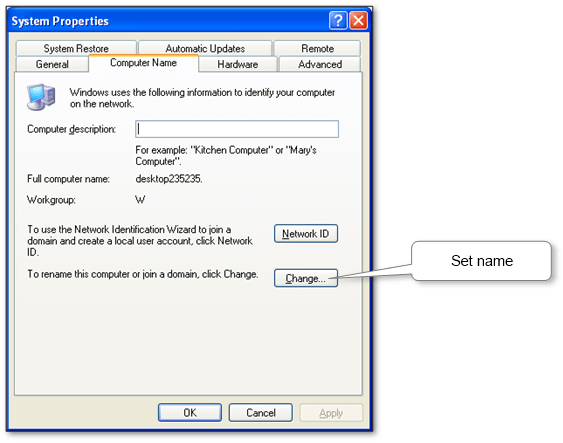 Conclusion#
As a result, we can set the name of our PC to be well recognizable by other ones. Note that all devices have non-personed or model names by default e.g. "DESKTOP-V47F3NH" or "MacBook Pro". So we recommend to change it e.g. "Paul's laptop" to avoid any type of misunderstanding in the future.