Each of our products has a special mode designed to collect debug information when solving various problems on the devices of our users.
We need to enable this mode, reproduce the problem and send us the data for analysis. Detailed instructions are in the settings window.
The settings for this mode are always in the "About" section in the "Support" area.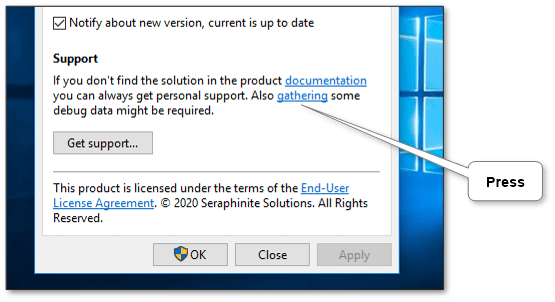 The settings themselves allow you to enable this mode, see the data collected and send them to us for analysis.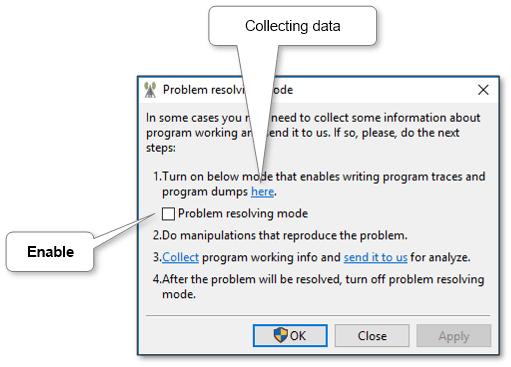 Important. Do not forget to turn off this mode after solving the problem, as it consumes the storage memory of your device.