It allows avoiding extra payment with all devices online via share network connection with other devices through creation Wi-Fi access point. Full detailed description is available on Wi-Fi Hotspot page.
Note: All detailed information is in the navigation tree.
Note: A general information that relates to all our Windows products is here.
Control#
All main control in most of the cases is using 'Enable hotspot' tray menu item. Also, here you can open the product settings.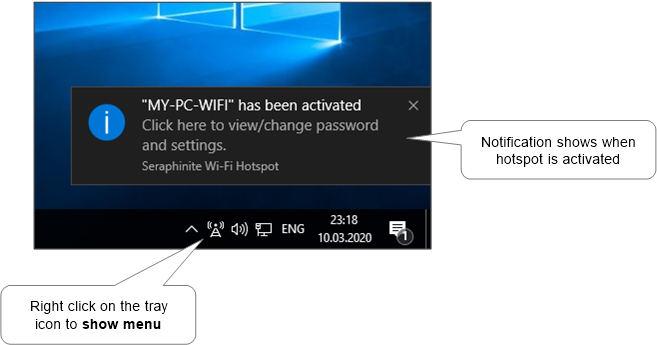 Settings (properties)#
The main settings tab contains the most basic parameters, such as the network name and password. Also, there is an important Auto-configuring feature that allows you to configure the entire system environment in one click, both when changing adapters, or in case of some malfunctions in the system settings.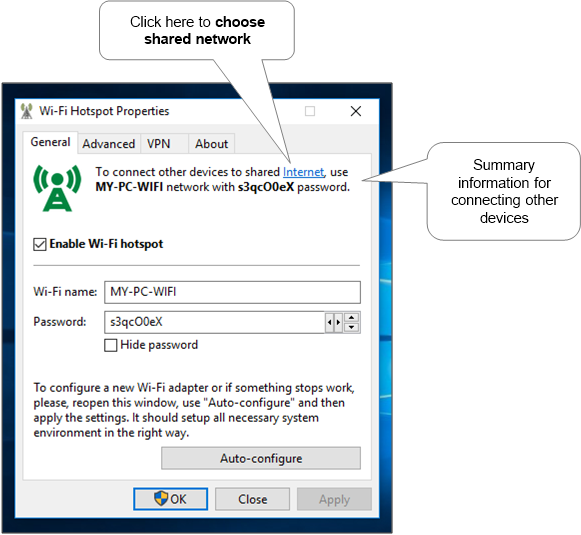 On the advanced settings tab, you can select the shared network, the Wi-Fi adapter, the hotspot method and other secondary parameters.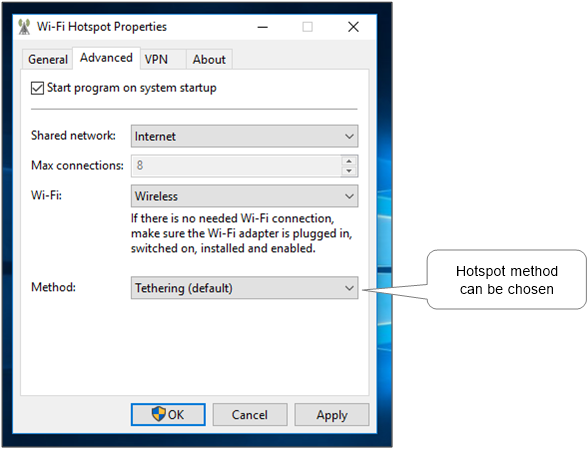 And there is always a product information tab where you can find out more information about it, open documentation and get personal support.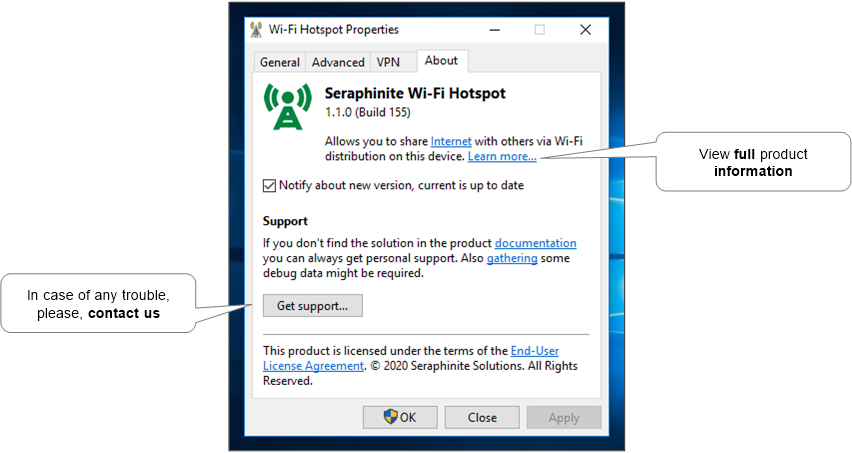 Requirements#
Hardware#
Wi-Fi adapter that supports Virtual Hosted Network or Virtual Wi-Fi Direct.
Software#
Microsoft® Windows XP/2003® Service Pack 3 (32 bit and 64 bit) or higher.
Microsoft® Internet Explorer® 8 or higher.