The plugin converts .DOCX documents (e.g. created by Microsoft Word or Google Docs) to the post content including title, body, hyperlinks, tags, SEO title, description, etc. This plugin works with .DOCX documents that are formatted using standard styles.
Also, there are pros and cons when .DOCX file can be used for SEO web content.
Description#
The plugin integrates as a separate box to Classic and Gutenberg editor, appears in the system settings, and as a separated item in the left navigator for direct and batch update.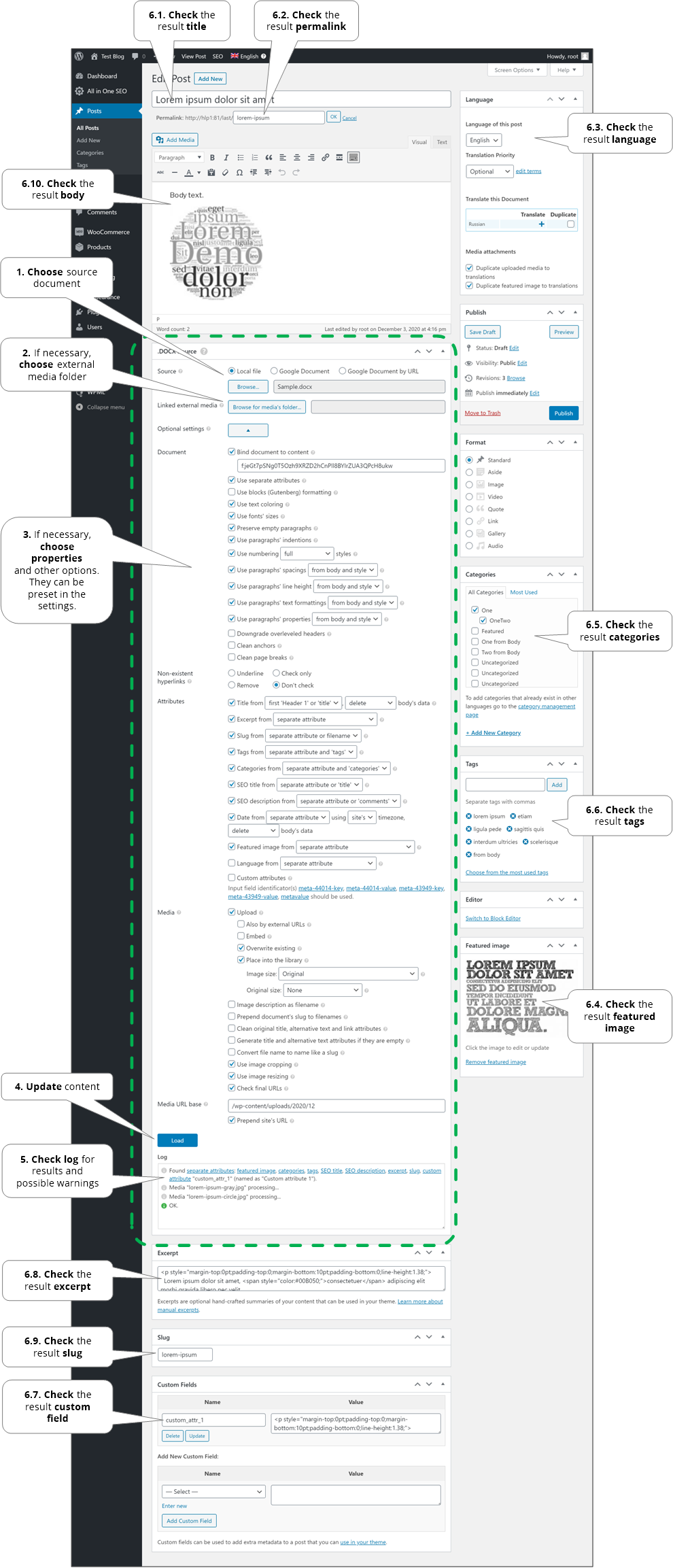 Functions of interest with links to documentations are on the product page. Please, also look at the frequently asked questions to get understanding case by case. And, demonstration of the most of markup and conversion features is shown in a sample document.
Requirements#
WordPress 4.5 or higher.
PHP 5.4 or higher.
Browser (Google Chrome, Firefox, IE).
Compatibility#