Media are supported as embedded and as linked. See here how to add images more accurately.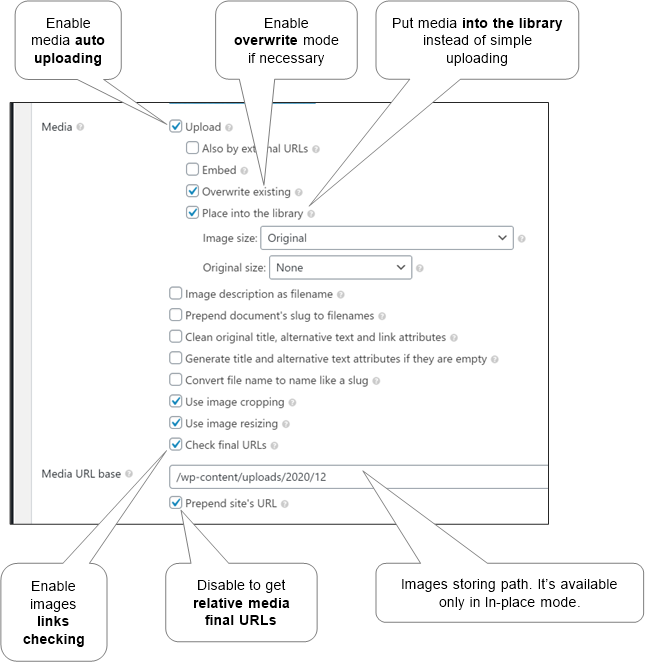 Options#
URL base#
Path

All media paths will be relative to the path specified in the "Media URL base" option (including the Featured image).

Prepend site's URL

Each media URL will be prepended by the site's URL. It's useful when there is a need to quickly copy the content to another site. But, if it is turned off, all URLs will be relative. It's good for content protection needs. Available only in plugin's full mode.
Note: There are special plugins that help organize media by changing default storing media's paths. One of them is here.
Note: If WordPress is set up that the media upload path is dependent on the post's title, slug, or categories, the upload path can be changed after post save. So, 'Upload' is turned off in draft posts.
Note: If 'Custom Upload Dir' is used and %permalink% is used in the media path then the final media path won't be correct for draft posts.