There are several options for the plugin. Here you can choose content types to operate, activate the plugin by obtained license key, rate the plugin and view additional information and get support.
Chosen content types influence on the visibility of in-place editor and target types list in direct updater.
Options are located at Left Navigation Bar in Settings -> .DOCS Source.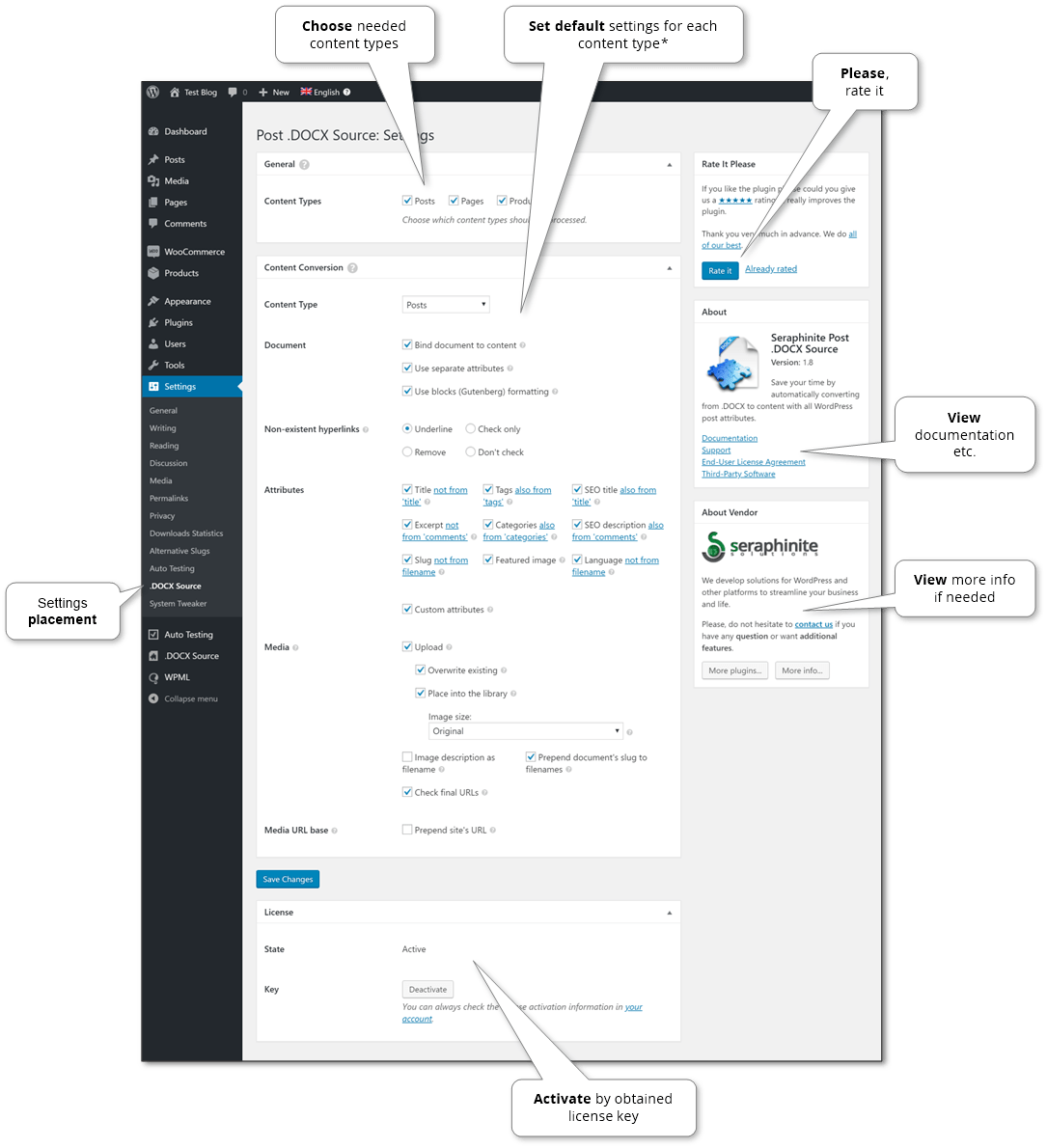 Also, you can predefine settings by each content types to save time while operating with particular documents. This option is available only in premium mode.