There are several options for the plugin. Here you can choose content types to operate, activate the plugin by obtained a license key, rate the plugin, and view additional information and get support.
Options are located at Left Navigation Bar in Settings -> .DOCS Source.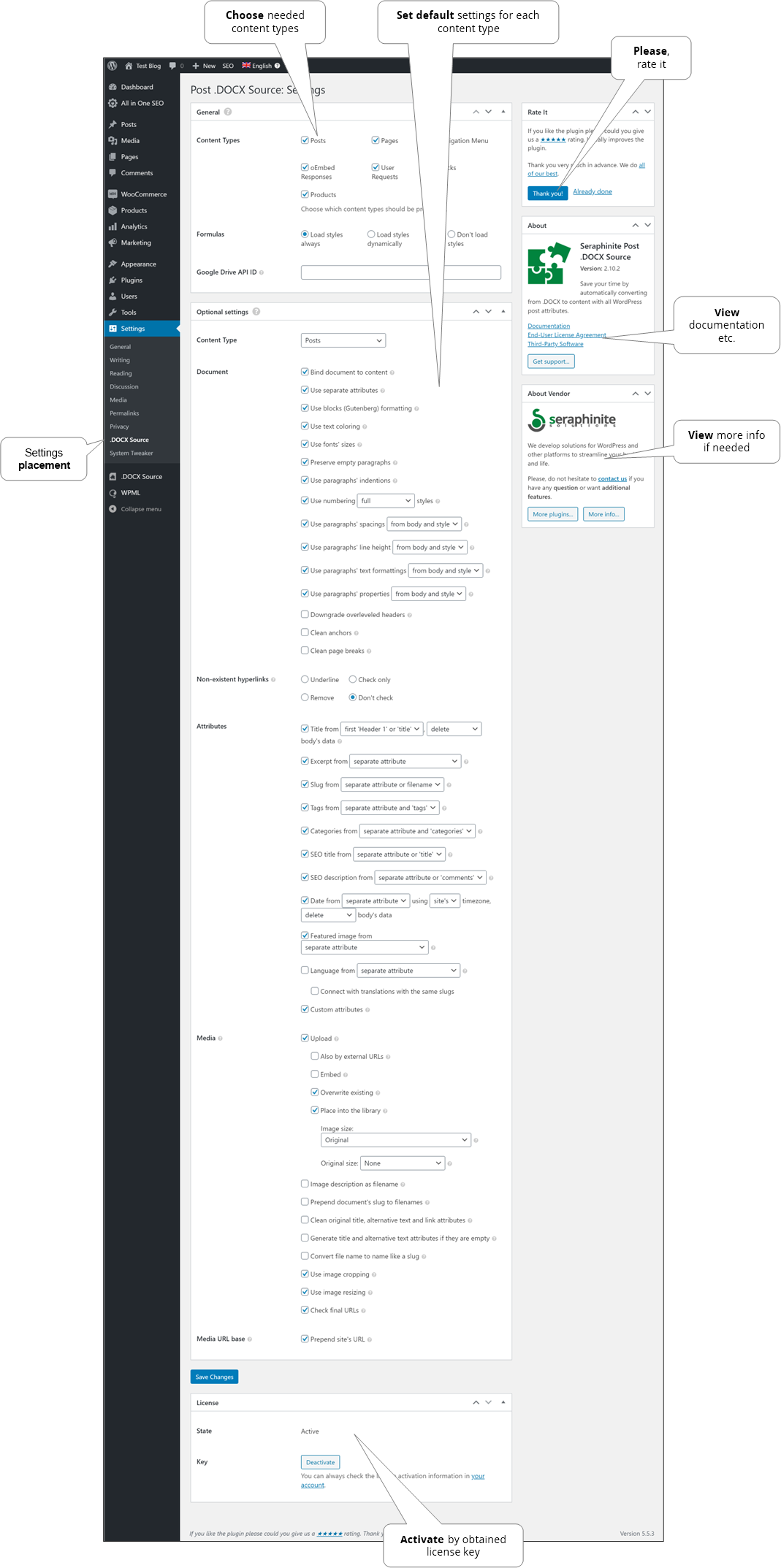 Content types#
Chosen content types influence the visibility of in-place editor and target types list in direct updater.
Roles#
Choose which roles can use the plugin.
Formulas#
Chooses how to load styles to render formulas.
Google Drive API ID#
To work with Google Drive you need to enter the client API ID, which you need to get through the setup in your Google account.
Optional settings#
Also, you can predefine settings by each content type to save time while operating with particular documents. This option is available only in premium mode.