Also, there is an option to convert documents directly (without pre-editing) – create new posts, or update existing ones (if the binding is used). It appears in the left navigator (see the picture below).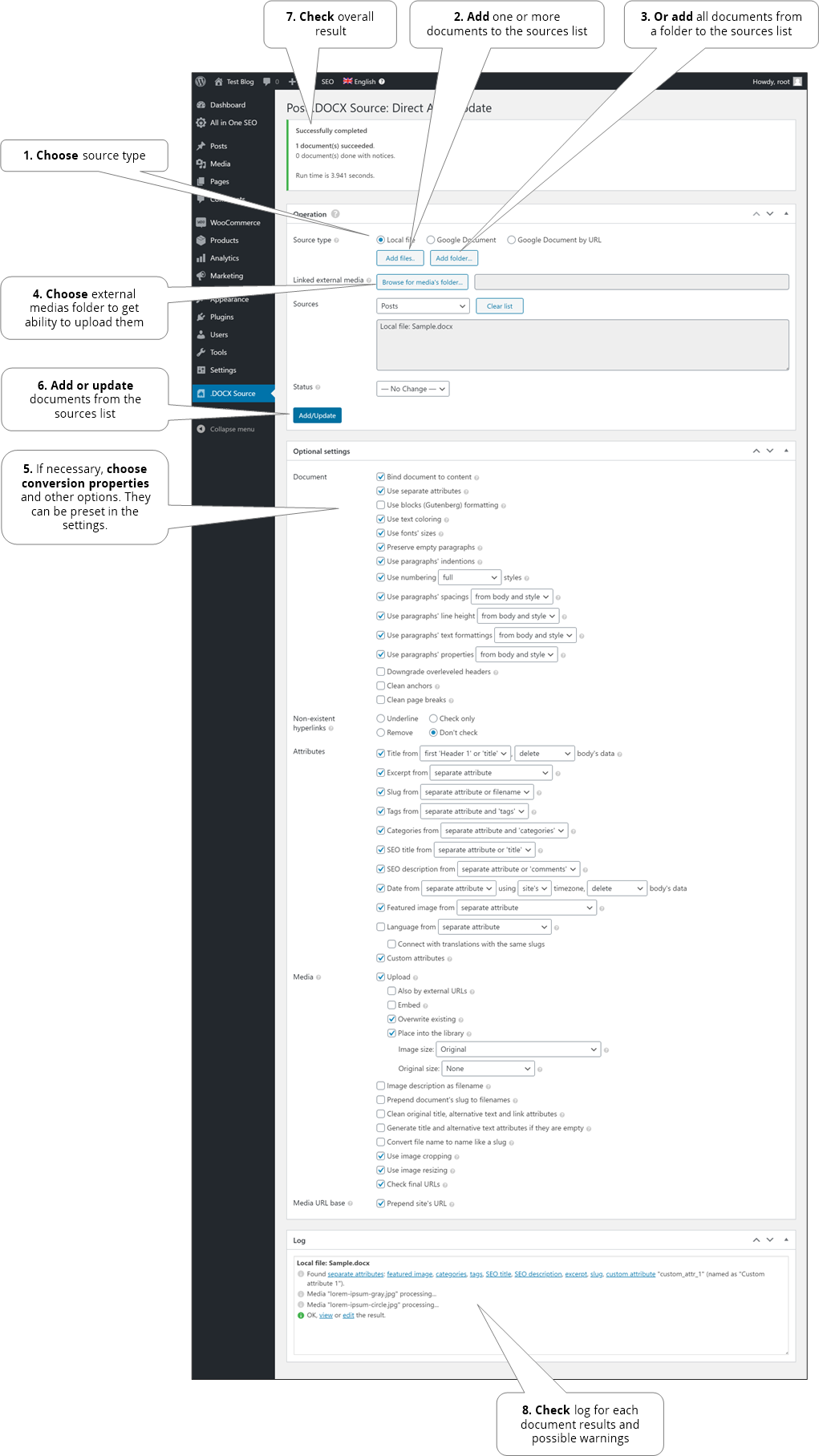 Source type#
Different source types are available like in in-place mode. Additionally, document multiselection is available for local files and Google Documents. So, the whole folder can be chosen.
It can operate with multiple files (batch mode) to increase conversion speed and save your time. Files can be chosen by separate files via 'Browse…' or by the whole folder by 'Browse for folder…'. In the last case, only files with *.docx extension will be processed.
Note: The maximum number of documents is limited to 3 in the free version.
Note: Browser shows folder upload files warning same as external media.
Linked external media#
Externally linked images can be uploaded by choosing the folder that contains it. If documents are chosen by folder, the external media will be searching in that folder too.
Sources#
It's a list of different document sources for processing. Also, the target post type can be chosen.
Status#
Post status can be applied to uploaded documents.
Optional settings#
There is the ability to insert classic content rather than use Gutenberg blocks. Please, how to set needed attributes see here.