Gutenberg is a new visual post editor for WordPress. The current one (Classic) requires a lot of us to utilize shortcodes and HTML to make things work. Their goal is to make this easier, especially for those just starting with WordPress. They are embracing little blocks and hope to add more advanced layout options.
It looks like in the picture below.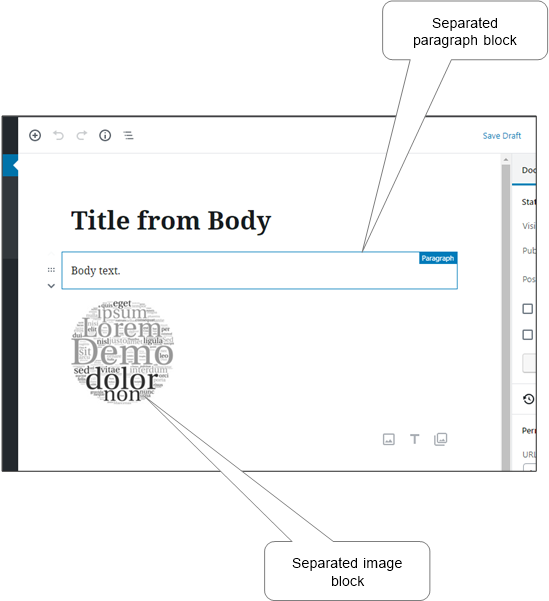 But, the new editor version doesn't support all of the HTML features e.g merged table cells. The plugin always tries to convert content if it is compatible with the new format.
But sometimes it's better to use classic HTML content like in the picture above.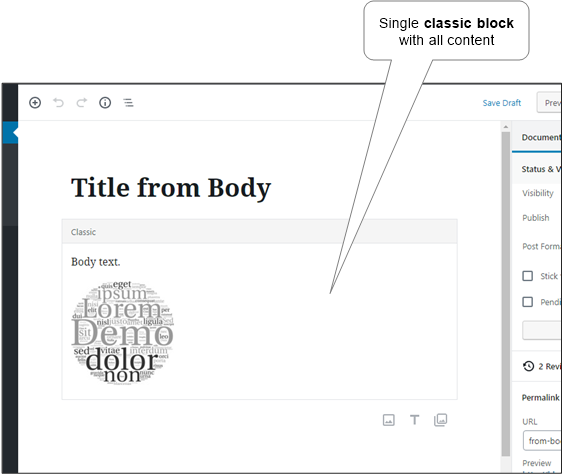 So, if new content representation is not appropriate, the classic one can be used by turning off Gutenberg formatting. See the picture below.