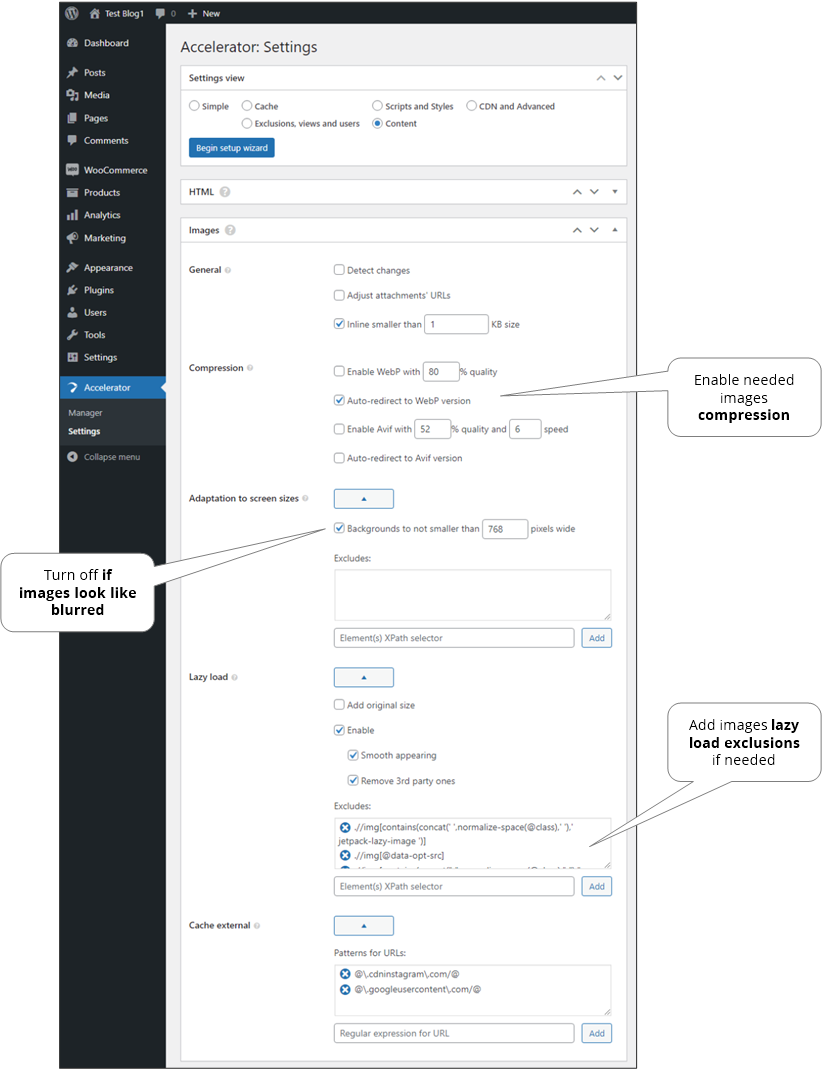 General

Detect changes

It is useful when images are changed in time. It forces to drop browser cache by appending time marker parameter to the image's URL.

Inline smaller than

Inlines small images into HTML and CSS to decrease request count to our server.

Auto-redirect to WebP version

Adds some directives into the .htaccess file to redirect images to their WebP versions. E.g. if 'image1.png.webp' exists then 'image1.png' will be redirected to it.
Lazy load

Add original size

Just adds the original image's width and height to the 'img' tag attributes.

Enable

Enables this mode.

Excludes

Image tags matching the specified XPath selectors will not be processed.
Note: It applies to frames lazyloading too excluding adapted placeholder.